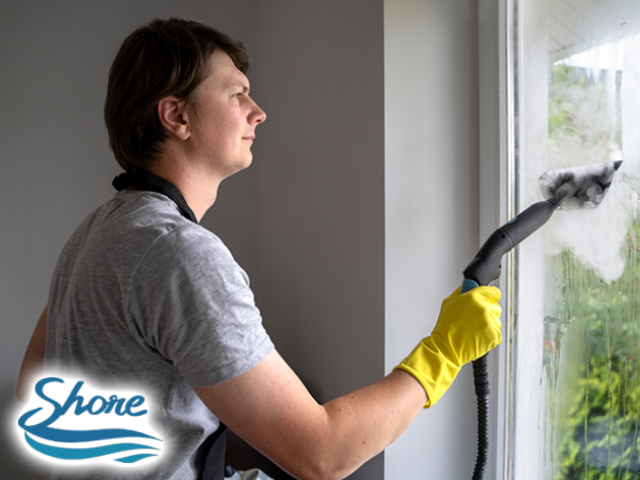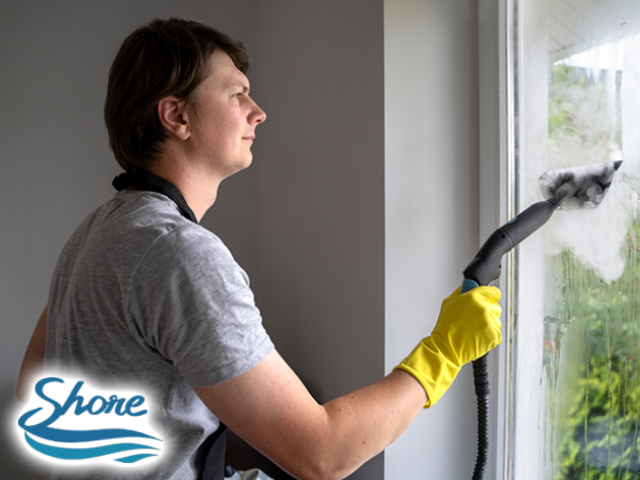 Window Cleaning Treatment | Shore Roof Cleaning, a local company, provides expert window cleaning treatment services and much more. Contact us today for a free estimate.
Window Cleaning Treatment | Trained Experts
Window cleaning treatment is an essential aspect of maintaining the cleanliness and appearance of any building. Whether it is a residential or commercial property, regularly cleaning windows not only enhances the overall aesthetic appeal but also ensures that natural light can enter the premises unobstructed.
The Squeegee Method
One of the most common techniques employed in window cleaning treatment is the squeegee method. This method involves using a squeegee, a tool with a rubber blade, to remove dirt, grime, and water from the glass surface. The squeegee is held at a 45-degree angle and moved in a continuous motion across the window, starting from the top and working downwards. This technique is highly effective in achieving streak-free and spotless results.
Water-Fed Pole System
Another technique that has gained popularity in recent years is the water-fed pole system. This method utilizes a telescopic pole equipped with a brush and a water jet. The brush is used to agitate the dirt, while the water jet rinses it away. The advantage of this technique is that it allows for window cleaning treatment of high-rise buildings without the need for ladders or scaffolding. The purified water used in this system dries naturally, leaving no streaks or residue behind.
Microfiber Cloths
These cloths are highly absorbent and have the ability to trap dirt particles effectively. When used in conjunction with a cleaning solution, microfiber cloths provide excellent results, leaving windows clean and shiny. They can be used for both interior and exterior window cleaning.
Sponges Designed to be Gentle on Glass
In addition to microfiber cloths, window cleaning sponges are also widely used. These sponges have a porous texture that allows for effective dirt removal. They are typically used in combination with a window cleaning solution to scrub away stubborn stains and buildup. The sponges are designed to be gentle on glass surfaces while ensuring thorough cleaning.
Appropriate Cleaning Solutions
Furthermore, the importance of using appropriate cleaning solutions cannot be overstated. There are various commercial window cleaning solutions available in the market, specifically formulated to remove dirt, grease, and other contaminants from glass surfaces. These solutions are often designed to be streak-free and leave windows sparkling clean. It is essential to follow the manufacturer's instructions while using these solutions to achieve the desired results.
Window Cleaning Treatment | Licensed and Insured
Services:
————————–
Window Cleaning Treatment
Paver Sealing Treatment
Commercial Roof Cleaning
Residential Roof Cleaning
Roof Cleaning
Roof Cleaning Treatment
Power Washing Treatment
FREE Quote
Satisfaction Guarantee
Licensed and Insured
Serving Tri County Area
Residential and Commercial
Call: 561-331-9600